The Dragon's Nine Sons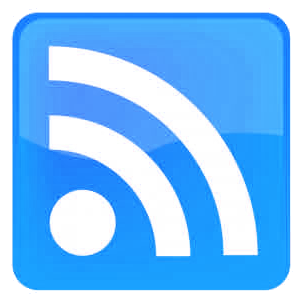 1.0 Stars
12-4-2020
I liked the title!

And that concludes the complements section of this review. The book is an alt-history semi-sci-fi, where the year is 2050 and a Chinese Empire and an Aztec Empire have a cold war on earth and a hot war on Mars. The characters are various soldiers from the Chinese Empire, chosen for their expendability, who are sent on a suicide mission/heist to infiltrate and explode an asteroid base that the Aztecs are using as a staging ground for their fleet.

So, a couple of things right off the bat. The alt-world building is terribly lazy, e.g. take a few nations and some dumb stereotypes and bam, you've got your world. I checked the publishing date on this book rather early in the reading, expecting something in the 80's or 90's, but nope! It's from 2008, when writers really should know better than this. The characters follow the same pattern: there's a hot blooded gun slinger from Texas, there's a big dumb muscle man, there's a skilled sword fighter from Japan... and so on. They manage to be both tropey and unrealistic, while also not being very exciting or weird. The rest of the world building is similarly dumb, like people are shipping cattle to Mars, and sending minerals back from Mars. There aren't any special minerals on Mars! Mars is a long way away! This doesn't make any sense! The writing is serviceable, i.e. it is not fan-ficton level, but it is also clunky and joyless. The actual plot of the story rises to that same standard. Ok, back to the world building. The author seems to be writing this as anti-Aztec propaganda, e.g. in his word-cloud for describing them the word "blood-thirsty" is right there in 72 pt font. But as alt-history Noam Chomsky writes, the Aztec empire never colonized the Chinese, they never took over the world or tried to set off any nuclear bombs in anyone else's asteroid base. So who's the real villains here, hmmmmmm? For their part, the Chinese protagonists are part of a highly authoritarian, militarized, and stratified society, where despite having space ships most of the people are doing scutt work and gambling over rations of wine and completely lacking in roses. I feel like if you're going to live in an evil empire it should at least be a flamboyantly evil empire, with bright feathers and obsidian and leopard skins stapled to everything, as opposed to the boring Chinese evil empire where most people are downtrodden peasants and the secret police just shoots you in the middle of the night. Also in the Aztec's favor, I liked how their military appeared to operate via a version of The Secret, where their strategy maps were more like vision boards of what they wanted to actualize into reality.

Anyway! This book was one of the refugees from the Houston flood, which accounts for why I had it to hand, and I mostly read it in a waiting room while waiting. I don't feel cheated exactly? But I can't think of any circumstance in which I would recommend the book to anyone.

Oh and spoiler, what the book really should have been about was the life story of one of the Mar colonists, who grew up on a hydroponics farm there. How cool would that be, to spend your life among lush plants just a pane away from the (almost) vacuum of Mars.